This shop has been compensated by Collective Bias, Inc. and its advertiser. All opinions are mine alone. #BigLotsHoliday #CollectiveBias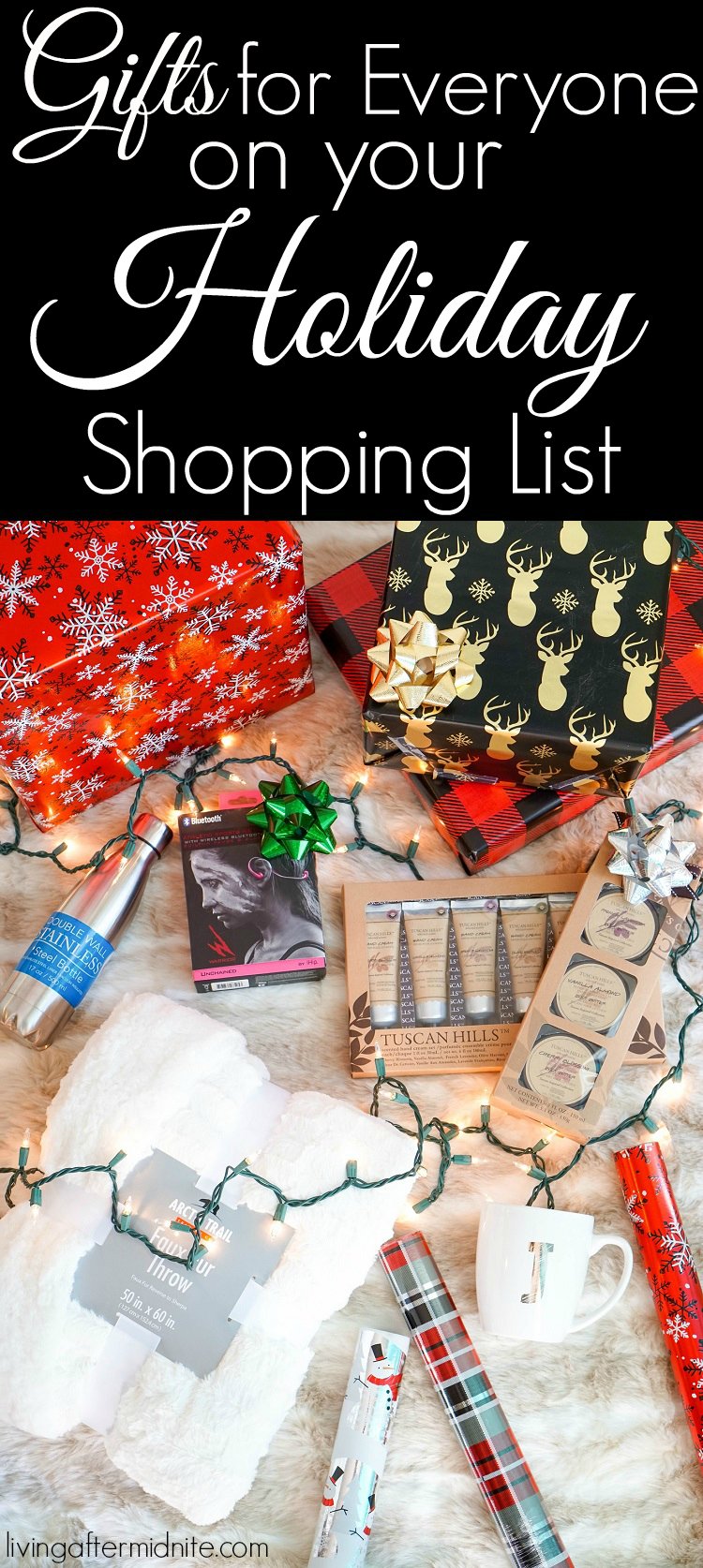 Can you even believe that Christmas is just over two weeks away! I feel like I was just taking down my Halloween decorations, how is it already December? I've been pretty good about Holiday shopping this year, but somehow I always forget to buy a few people gifts!
I actually went to Big Lots the other day to pick up a few new Holiday decorations and some wrapping paper and bows when I saw the amazing gifts they had stocked on their shelves! As soon as I walked into the front doors there were present ideas everywhere and for everyone on your holiday shopping list!
As I was walking through the store I thought it would be a fun idea to put together gifts for three types of people you may have on your shopping list this season! Shopping for friends and family members can be hard, but when you do a little bit of brainstorming and think about what their hobbies are coming up with a gift can be much easier!
Gifts for Everyone on Your Holiday Shopping List
For the Homebody
Up first, the homebody…the person on your Christmas shopping list that loves to watch movies and read books and who has more pajamas and loungewear than anyone you know! A new cozy faux fur blanket and a mug would be a perfect gift for them because lets be serious you can never have too many blankets or mugs! This blanket was SO incredibly soft I almost kept it for myself!
For the Fitness Fanatic
Next up, the fitness fanatic…the friend that is always at the gym and when they're not you can catch them scouring Pinterest for healthy recipes or buying new Lululemon leggings! Two gifts they would absolutely LOVE are Bluetooth wireless headphones and a steel water bottle! I have this water bottle and I can't even explain how much I love it! My water stays cold for hours (yes, hours), it stays so cold that even the ice I put in doesn't melt.
Last, but certainly not least, the beauty queen.. The friend that you go to for makeup tips, who has an arsenal of skincare products and always has perfectly symmetrical winged eyeliner. Big Lots had a TON of beauty gift sets, but these Tuscan Hills lotion sets were my favorite. I love that each set had multiple scents. As a beauty queen myself I like to switch up the scent I'm wearing depending on my mood and the season. And the hand cream set is pretty much the best gift idea ever! If someone got this for me I would be SO happy! I would never had to worry about forgetting lotion again because I would keep one in my purse, one in my desk at work, one in my car…you get the gist!
With Christmas right around the corner I highly suggest heading over to Big Lots for all of your holiday gifting (and decorating) needs! They have something for EVERYONE on your list. Also, hopefully with these suggestions your last minute shopping will be even easier!
*